Isn't it time for a more effective plan for you and your family?

As an independent agency, we represent all of the major health insurance companies, thus we can shop for the right plan for you and your budget.

Click below to get your free application started. If you have any questions on which plan is best for you, please give us a call 928-284-1458.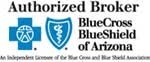 Finding the best coverage… at the best price…Brackin Benefits works for you.